IT Purchasing
We can help you get IT equipment, computers and mobile devices. We are based in the IT Shop on Level 2 of the Library.​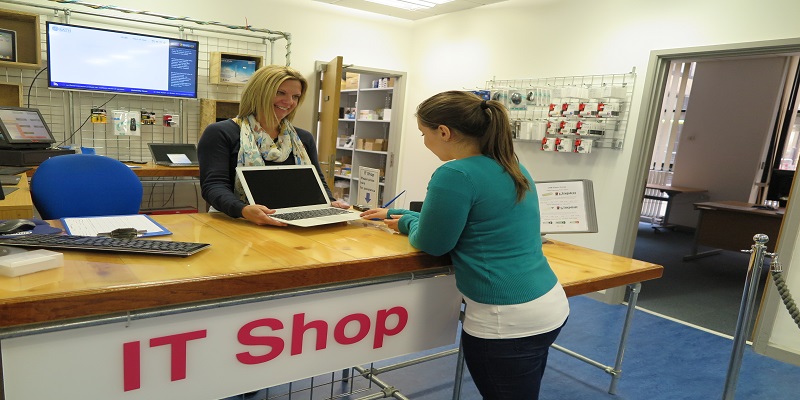 You can buy laptops, desktop PCs and tablets with a 3-5 year warranty from the University IT Shop.
As a member of staff, you may be able to request a laptop, tablet or desktop for work use.
About us
We offer a range of IT hardware and software from contracted suppliers for you to purchase at cost price or request as a member of staff. We offer:
sales to students and staff for personal use
advice, support and demo devices to help you make the best choice
a selection of mobile phones, tablets and computers that staff can request for work use
Address
Library, Level 2
University of Bath
Claverton Down
Bath
BA2 7AY
United Kingdom