Buy a computer or tablet for personal use
You can buy laptops, desktop PCs and tablets with a 3-5 year warranty from the University IT Shop.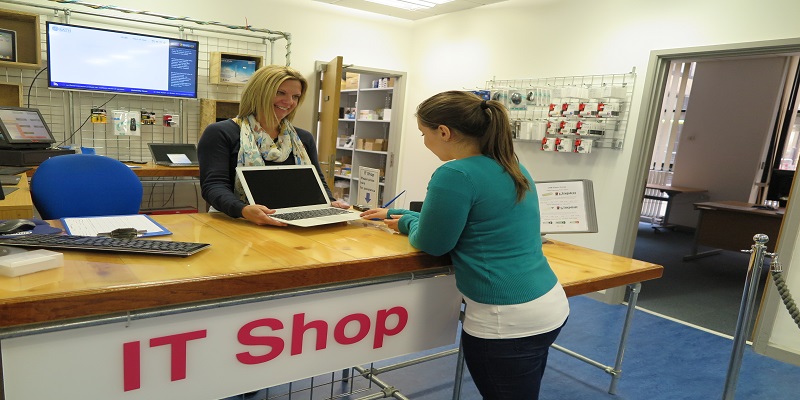 Find a device at the IT Shop
You can find the IT shop on level 2 of the library. We offer impartial advice to students and staff on purchasing new laptops, desktop PCs or tablets. You can also buy a device from one of our contracted suppliers at cost price (plus VAT), complete with a 3-5 year warranty. Choose from the range available and we will order it for you. The options include:
You can also buy computer accessories from us, such as computer mice, HDMI cables and headsets.