About the University
We received our Royal Charter in 1966 and are now established as a top 10 UK university with a reputation for research and teaching excellence.
Our University Ranking
We're highly ranked in independent league tables for overall performance, student satisfaction and graduate employment.
---
The University strategy
Find out about our mission, vision and the University strategy.
---
The principles that guide us in our research, teaching and partnerships.
Getting here and contacting us
How to find us and get in touch with our academic and support staff.
---
University of Bath, Claverton Down campus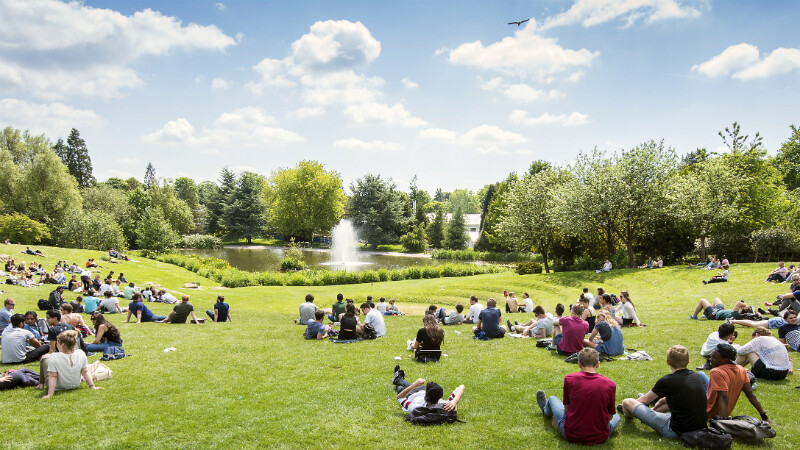 The University's main campus is located in Claverton Down, on the east side of Bath.
---
How to get to the city of Bath and the University campus.
Contacting the University
Contact details for our central facilities, teams and departments.
Information for journalists, bloggers and online commentators including latest news, research and facts and figures from the University of Bath.
Facts, figures and dates
Semester dates and facts and figures about the University.
---
Key dates for current and upcoming academic years.
Statistics and facts about our student population, research, campus and alumni.
We are required by the Office for Students, the independent regulator of higher education in England, to publish a dataset called transparency information.
Rankings and reputation
Information about our awards and league table rankings, student population and employability figures.
---
University awarded Gold in Teaching Excellence Framework
The TEF Panel judged teaching at Bath is of the highest quality found in the UK, and delivers consistently outstanding learning and outcomes for its students.
Our awards, accolades and league table rankings in university guides.
---
Governance, leadership and management structure
The structure of our governing bodies, Senior Management team and Academic Leadership team.
---
Community
Find out how the University works with local and global communities.
---
View our upcoming public lectures and register to attend.
More people than ever are forced to flee conflict and persecution to find safety and sanctuary. Find out how we're working to help refugees and asylum seekers.
Climate change and the University of Bath
How we are tackling climate change, through cutting emissions and embedding climate action in how we do business, leading research and high quality teaching.
---
Partnerships and collaborations
From irrigation solutions in South Africa, to a research alliance with other major universities, find out more about our partnerships of global significance.
---
We're one of four research-intensive universities based in the South West (Great West) region of the UK who make up the GW4 Alliance.
Water research in South Africa could improve irrigation systems worldwide
Our researchers are working with Stellenbosch University to investigate the cause of blockages in irrigation piping networks in a South African reservoir.
---
Strategies and ethics
Our commitments to development and our ethics, including Freedom of Information and how we look after personal data.
---
University strategy 2016 to 2021
We'll deliver excellent research and education, attract more graduates, extend international influence, enrich student experience and invest in infrastructure.
---
Annual Report and Accounts and access agreements
What we have achieved, how we invest funds into our continued development, and how we enhance student access to the University.
---
Our history
Find out how we were founded, how we have developed and prospered, and read about some of our notable alumni.
---
The story of the University
Where we came from and where we are going, from our origins in Bristol to the principles guiding us into the future.
Journey through our archives - 50 remarkable years
Footage and photographs from each decade since we received our Royal Charter in 1966.
---
Discover our stories and read more about how we have celebrated turning 50.
Read about former students who have gone on to achieve great things in business, politics, sports, arts and academia.
Our honorary graduates 1966 to present
The names of our honorary graduates and the degrees they were awarded since the foundation of the University in 1966.
Explore the University
Explore our campus with a virtual tour.
---
Take a virtual tour of our campus, including the student accommodation buildings, teaching rooms, laboratories, and Sports Training Village.
About us
The University of Bath was established on Claverton Down in Bath in 1966. We are a campus university in the South West of England. Bath is only 1 hour and 25 minutes away from London by train.
We offer courses in engineering, humanities, management, science and social science.
---
Social media
The following accounts represent the University on social media. Follow us and find out what's going on at Bath.
---